by Mocha Momma
on
October 17, 2011
Ever since I visited a classroom last week to talk to students about being a writer they have been acting really cute about seeing me in the hallway. I'm not doing anything differently. My duties are quite repetitive and they see me in the same place. Each day after lunch I sit on the Ball Box where they come and grab a basketball or football to take outside with them when they have recess. In the morning, I have the same glass of iced tea as I monitor the locker area. When they're eating lunch I stand behind the snacks and nosh on a bag of sweet peppers so I can get in 2 cups of vegetables at lunch. See,
totally boring
. But they have taken to saying things to me about writing. The day after I showed them my Other Life I was in the hallway and one of them said,
"You're famous"
 and then someone bumped into me and I spilled the tea on my dress and it was like any other day.
Since a few of them are serious writers and one of them is in the process of writing his own book ("
It has chapters and everything!"
) they are asking a lot about the process of writing or what it looks like to blog. We talk about platforms and interfaces and analytics and, surprisingly, some of them know exactly what I'm talking about. Other kids just want to talk about how to write well or what to do with a character once they've developed them.
I have used WordPress for so long that it's as easy as using e-mail. The administrative side is fairly uncomplicated and you can make as many categories as you want so that it will organize your posts. I have only recently begun to SEO my posts (has everyone else been doing this forever?) and I try to always include a picture. Sometimes, that impedes the writing portion of the process because it's hard to match things up but I don't like using anyone else's photographs so I constantly practice using my camera. After using Google Analytics for a while I noticed that my highest percentage of readers comes in about 10 in the morning so most days I use an autopublish and set it for 10:00 am each day. That's something I never really used to do, but in the summers when I get on a writing kick I like to be consistent with it and that time seems to work. Reading comments has to wait until I get home before I see them, but I do, indeed, read them all.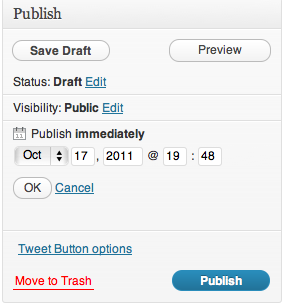 By far, the best comment a student said to me after my lecture was from a student who told me she started a blog the next day.
"When you know someone who is a writer it makes you want to write."
That lecture was time well spent.
3 Comments
|
in
Blog