by Mocha Momma
on
April 15, 2011
These last few weeks have been nothing but running around doing the busy busy-ness of a middle school educator and I finally started the countdown to my Spring Break today. Everyone, and I mean
everyone
, is cranky and ready for a break from one another. It's the longest stretch of school with nice weather we've had in many years and the pressures of schooling and educating and teaching and re-teaching have made me long to get some rest.
But, as is usual in my world of education, I am set to worrying about my students who hate Spring break. They are kids who aren't going on a vacation and won't come back with a tan but who will inevitably begin acting up today and show out their behavior. Then, too, there is a group of kids who will spend all their time online in social media stirring things up because they barely know how to interact and behave like a friend much less do in via Facebook. The aggression. It begins early in today's pre-teen and teenager.
It worries me as it always has that some of them enjoy the antics of bad behavior they see on reality shows. The girls hold up the warriors they see on The Bad Girls Club and Jersey Shore. Earlier this school year I was talking to a girl who suddenly switched over to a Jersey Shore accent.
Girl. Please. You were born in the midwest and you've lived here all your life. Stop talking like that.
She wasn't happy that I called her out, but she sounded utterly ridiculous.
All year long as I've worked with a group of 8th grade girls I have wondered about the difference it is making in their lives. Many of them are also involved with La Petite, a sort of "coming out" cotillion for black girls. It's sponsored by a black sorority and, while they love doing the activities in the program, the real world keeps calling them. We keep coming back to the same problems.
She said something about me on Facebook. She knows I liked that boy and she still started talking to him. She ain't my friend. She's a bitch.
I hear it almost daily and try to undo the damage they so badly want to emulate from their reality idols. Finally, I called in the social worker to help and add some perspective. I wanted her to back me up and reinforce what I was telling them, but she steered us in a new direction.
Instead of constantly talking about
their
problems and back biting one another while we met (they are always asking to do a Hot Seat forum, but I deny them that exercise) the social worker, Becca, suggested that we do something for others instead. So I came up with a plan. During Spring break while these young, impressionable ladies will no doubt spend time doing a whole lot of nothing and complaining that they're "bored", I have arranged for us to volunteer at the Ronald McDonald House to make lunch, do light spring cleaning, and engage in some yard work. When the girls were excited to do something like that, I came up with another plan.
We are getting some donations (and God bless those girls, because I am making them make some of the phone calls) of plants and flowers and will brighten up someone else's life for a change. I hope to get lots of little planters and pots for them to dig into and get dirty so they can do the tough work of making life beautiful for another human being. When we get them ready on Wednesday, we will be ninja gardeners and secretly place them on doorsteps for strangers. At the time when I was thinking about this they kept asking,
What is it that we're doing?
and I screamed,
We are ninja gardeners! We are going to be sneaky and leave these on doorsteps like we're a bunch of ninjas! Hiiii-ya!
and, luckily, they thought I was a little crazy but fun. In fact, one of them said that.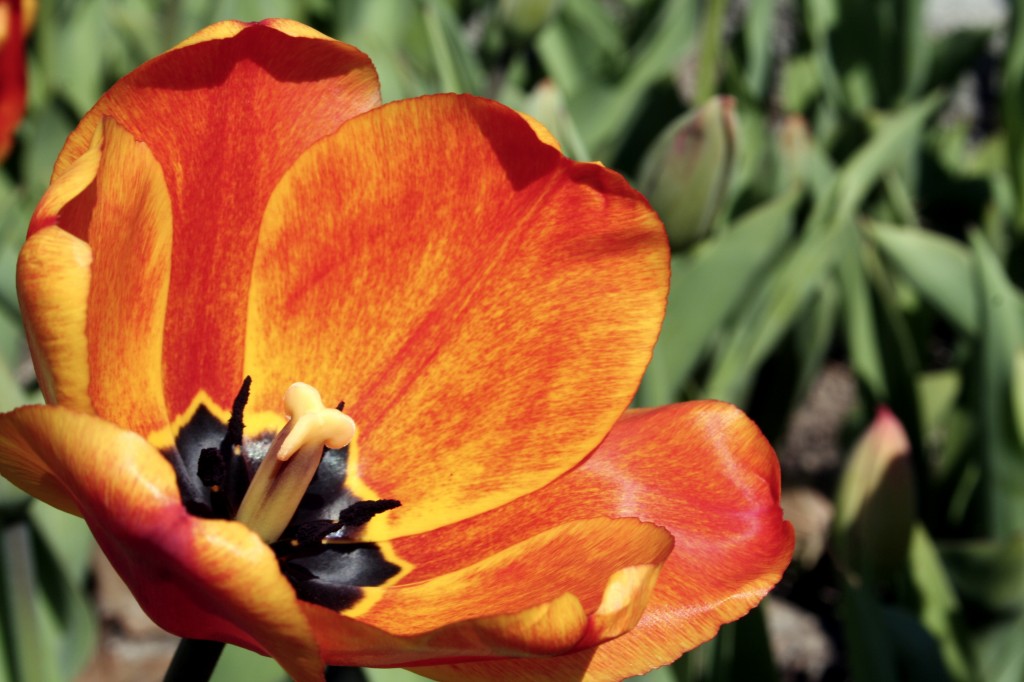 Be ready, neighbors and friends. These ladies are about to plant some things in your garden or yard that will teach them far more than any group therapy I've been running.
14 Comments
|
in
Nice